The Climate Change Commission was established to provide advice to the Government about the paths to meeting New Zealand's climate change targets. Having received the advice, including on agricultural greenhouse gas emissions that make up about half of New Zealand's emissions profile, the Government will now consider the advice and what climate action it will take.        
"The Commission has clearly laid out to the Government that a range of measures are needed to move the dial on methane and nitrous oxide emissions from agriculture, and that research is an important part of that in the short and longer term," Trevor says.
"It is saying that farmers have already made progress on reducing emissions, but more can be done in on-farm management practices in the shorter term. This is an area where our scientists are well-placed to provide expert advice."
"In the longer term, the Commission says investing in research such as methane inhibitors and vaccines could help New Zealand reach the more ambitious end of the 2050 methane target. This is why we keep working away at these solutions with our partners in government and industry, and we are seeing progress."
Trevor sees real potential in the development of methane inhibitors, where a substance can be fed or applied to livestock to reduce their emissions. Work alongside Fonterra and Royal DSM - a Netherlands-based global health and nutrition company - on a product called Bovaer® (otherwise known as 3-NOP) is showing particular promise.
"One formulation for pasture-based farming to date has demonstrated a methane reduction of more than 30 per cent for up to six hours after the additive is fed to cattle. Given this progress towards a product specific to New Zealand's pasture-based farming, we suggested the Commission factor this into its recommendations to the Government."
The Commission also pointed to the value that could be gained from incorporating the breeding of lower methane emitting sheep into the national flock. 
"Our world-leading research into this low methane breeding, through the support of government and farmers, is an example of what can be achieved with the right investment of time and money," Trevor says.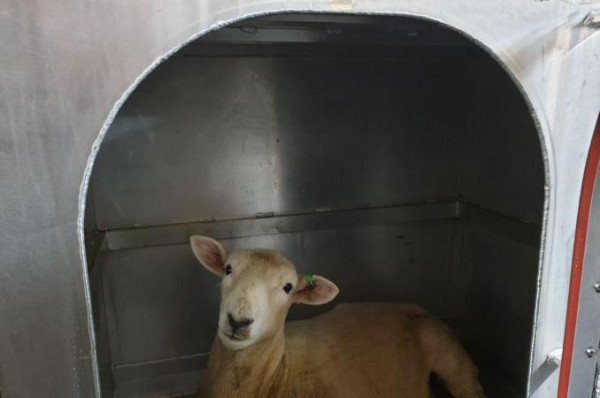 "Once rolled out to the national sheep flock, we think there is the potential for a methane reduction of up to about 1 per cent every year, which will be significant as it accrues over time. Crucially we see this change happening without any sacrifice in the health of the animals or the quality of the products that come from them. This experience in breeding low methane emitting sheep is also being shared with other researchers with a view to achieving something similar with cattle."
Research is also continuing into genetically modified ryegrass and white clover, and its potential to reduce methane emissions from livestock. However, technologies such as these come with challenges given current regulations around release of genetically modified organisms in New Zealand.
In its advice to the Government, the Commission said it had received several submissions advocating genetic modification to accelerate efforts to reduce emissions, but others were wary of the market and environmental consequences.
"In AgResearch's submission, we made the point that it would be timely to revisit a national conversation about the use of genetic modification and related technologies in New Zealand, given the potential to help in reducing emissions," Trevor says.
He is optimistic about the way forward given the efforts going in across the board.  
"Based on the record of innovation from Kiwi farmers over the past decades, supported by good science, there is every reason to think that the sector will adjust and adapt to meet the targets required of it."